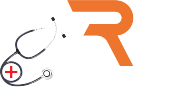 Focus-45
Focus-45 is a batch of 45 students where we focus on each and every student and its a two-year classroom Program that focuses most on NEET training and equally balances the IPE requirements to tackle the exams in a proper way to achieve the desired rank and secure top marks.
Focus-45 COURSE is divided into two parts of training: NEET and IPE.
NEET : The first six months of the academic years [1st and 2nd] will be spent working on the NEET syllabus starting from the foundation of NCERT and working on the core concepts of the NEET syllabus. To the best exposure of all topics, previous year's question papers will be compared, and various logical and tricky tests will be administered.
IPE : The next three months of the academic year will be spent working on their TSE (PE) examination by covering the whole syllabus, making the students work on all kinds of questions, and also working on the writing skills or descriptive skills according to the subject and making them score maximum marks in these exams.
We Believe in
LEARN - PRACTISE - PERFORM - ANALYSING - ACHIEVE
CLASSES : These are meant for concept building by giving practical examples through digitally mediated teaching with the experienced faculty by taking classes every day for 5 hours. 50-minute sessions for such subject (pl. p2, c1, c2, bot, zoo] from Monday to Friday.
STUDY HOURS : The academy believes that it is not just about explaining the concepts; it is also about clarifying their doubts and making them perfect in the concepts with the help of the senior faculty who ever taught them in class every day for 5-6 hours: 1 hour and 15 minutes for p2, 02, and c1, c2, and 1 hour and 30 minutes for biology from Monday to Friday.
APPROACH : This programme is built on the application and problem-solving approach, especially in physics and chemistry.
SKILL TEST :
Exams are conducted daily (DRCT: Daily review concept test for 30 minutes On physics and chemistry.
[WCNT: weekly conceptual NEET test] as per the NEET module.
fill-in-the-blank TEST ON BIOLOGY EVERY SATURDAY
Monthly major (part test for every previous 4 weeks in a moth) and grand tests (For every 6 months).
Saturday: STUDY HOURS, REVISION & BIOLOGY TEST
Checking themselves out and making them analyse in their perspective AND GIVING A test based on biology in the fill-in-the-blanks concept will be administered.
Sunday : Revise, WCNT Exam and Play.
Paper discussions, Error notes and Mentor Ship on every Monday to analyse their skills
Logical cumulative tests every two weeks and tricky unit tests every month
After completing the every exam Paper discussion with mentorship will be done.
Online classes are offered if the Corona Virus breaks out.
Total Teaching hours: 50,000 + Minutes
Total Syllabus: 1,34,000 + Minutes
Total number of questions pacticed: 34,000 + Questions