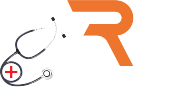 Focus-40
Focus 40 is a batch of 40 where we focus on each and every student it's a one-year-long classroom program which focuses to achieve seat and equally to secure ranks in NEET..
Focus-40 offers
Classes: The classes would be from Monday to Friday, the classes would for 6 hrs duration.
Study hours: 5-6 hrs/day which is Recommended by lectures who clarify the doubts.
Attention: The program is built on the applicative and problem-solving approach especially in physics and chemistry.
SKILL TEST:
Exams are conducted daily (DRCT: Daily review concept test for 30 minutes On physics and chemistry.
[WCNT: weekly conceptual NEET test] as per the NEET module.
fill-in-the-blank TEST ON BIOLOGY EVERY SATURDAY
Monthly major (part test for every previous 4 weeks in a moth) and grand tests (For every 6 months).
Saturday: STUDY HOURS, REVISION & BIOLOGY TEST
Checking themselves out and making them analyse in their perspective AND GIVING A test based on biology in the fill-in-the-blank concept will be administered.
SUNDAY: REVISE, WCNT EXAM, PLAY:
Paper discussions, Error notes and Mentor Ship on every Monday to analyse their skills
Logical cumulative tests every two weeks and tricky unit tests every month
After completing the every exam Paper discussion with mentorship will be done.
OUR REGULATIONS:
Teach-enabled – personalized assignments and practice tests.
Students are assigned to senior lecturers @ 15.1 to clear their doubts during study hours.
Tech-enabled Analysis of Strengths and Weaknesses.
Parents-Teachers meet every 6 weeks.
Online classes are offered if the Corona Virus breaks out